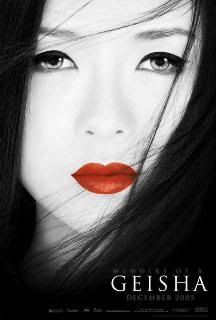 The problem with being smitten with someone is that your brain ceases to function properly. You're so preoccupied with thinking about that person that you fail to notice the chap who's peeking over your shoulder at your mobile as you merrily SMS away to that special someone. Talk about breach of privacy.
Watched
Memoirs Of A Geisha
today and it was a fantastic movie (with great company). Beautiful cinematography and an equally beautiful storyline. The movie also brought back memories of Emmet dressing up as a Geisha in an episode of
Queer as Folk
. God how I miss that show...
Thanks D, for a great evening out and giving me another reason to smile with you.
P.S
Tampura
rocks!
You are reading this post on a blog is no longer maintained - please visit
www.outinmyhead.com
instead!